CONTENT DELIVERY NETWORK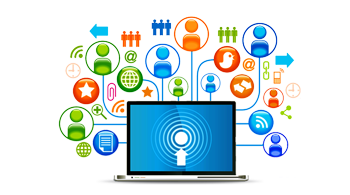 Our content delivery network for our affiliate program management and performance marketing software utilizes a sophisticated advanced Ad Server network that has been designed, deployed, administered and balanced across multiple data centres around the world to ensure the highest level of redundancy and fastest possible response times.
Upload, update and manage your advertising media in real time across your entire network to ensure current promotional messages and offers are being used by affiliates and benefit from detailed performance reports that give you vital information about your advertising materials.
The integrated Ad Server supports a variety of media options including image banners, html5 content, dynamic content, popup ads, text/html, mailing creatives, RSS feeds, and offline coupon/code tracking with the ability to filter advanced reports to show productivity, conversions and ROI across your entire media channels.
The Ad Server is fully integrated within the affiliate platform providing administrators and affiliates direct access to wealth of information including tracking activity and performance to provide them with the important information they need to maximize revenue production and commission earnings.
Administrators can set custom landing pages for specific creative or creative categories, directing referrals to designated pages for the best possible conversions.
The integrated Ad Server allows administrators to define custom parameters for building deep links or advanced handling of requests client-side.
Book Your Affiliate Platform Demonstration
Get your online demonstration of our affiliate program management software and service solutions.
Book Demonstration